An initiative of the Ministry of Tourism, Govt. of India; Institute of Hotel Management, Hajipur has been in operation since 1998. Created with a vision to impart quality hospitality education, it caters to not only the students of India but also international students from the SAARC countries.
It is one amongst the 21 central Institutes directly under the control of Ministry of Tourism, Govt. of India and affiliated to National Council for Hotel Management & Catering Technology (NCHM&CT), Noida. The Institute awards 3 years Bachelor degrees in Hospitality & Hotel Administration, through Indira Gandhi National Open University (IGNOU), New Delhi.
Read More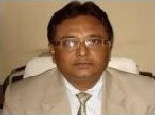 Professional education for the hospitality industry is quite unique an endeavour. We have to respond to the job aspirations of a large number of students and at the same time, inculcate in them a genuine service orientation. Transforming the overall personality, providing the best of learning resources and imparting continuously evolving information that is appropriate for a technology-intensive work place, are the three main responsibilities entrusted upon us. Teaching adult learners is a specialist's job and if these learners also happen to come from economically deprived sections of the society, the handling of the emotional complexities require an intense focus and unshakeable patience.
We at IHM Hajipur are proud of our contribution to the society and feel enormously grateful as we see a number of reticent and diffident students of yesteryears transform themselves into the global citizens who are capable of handling customers of all hues and temperament.
Read More
Students Zone
The students are advised to maintain 100% attendance in the class since a professional course demands a good intensive training for better learning. Parents and guardians are requested to find out their ward's attendance ..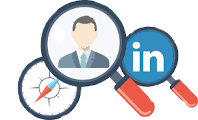 Our Placement
---